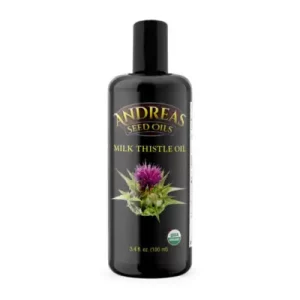 Cold Pressed Milk Thistle Seed Oil

Also known as the "Holy Thistle", this flower from the Daisy family is native to many Mediterranean countries.
Used as a natural support for liver, gallbladder-related issues, lowering cholesterol, supporting circulation, and promoting the body's natural detoxification processes.
The active ingredient in Milk Thistle, Silymarin, has also been a hot scientific research topic for its antioxidant properties and neuroprotective potential in age-related cognitive decline.
Our Organic Milk Thistle Seed Oil (Silybum marianum) is a mildly nutty seed oil. It has natural Antioxodants and anti-inflammatory properties.
Promotes Liver & Gallbladder Health

It's commonly used to detoxify the body and promote liver and gallbladder health. The benefits are widely researched and well-documented. The oil is primarily known for its essential fatty acids.
Primarily known for essential fatty acids
Maintaining healthy levels of fatty acids supports your body's natural responses to inflammation, stiffness, and helps keep your circulatory system strong.
KEY HEALTH BENEFITS OF MILK THISTLE

Promote cell growth and regeneration
Help calm seasonal allergies
Promote gallbladder health
Encourage healthier skin
Aids blood sugar balance
Excellent Liver support
Support natural detox
Support your kidneys
Hormone support
Aids digestion
Ease heartburn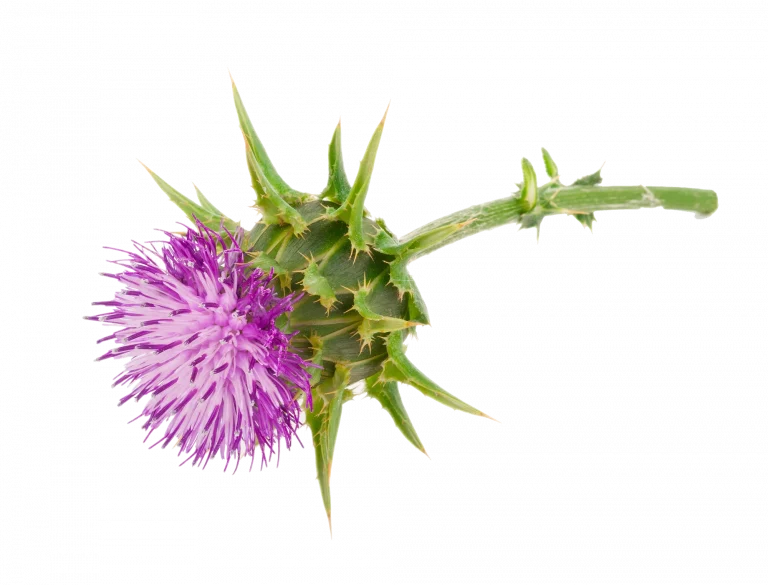 *These statements have not been evaluated by the FDA. This product is not intended to diagnose, treat, cure or prevent any disease.
Buy Andreas' Cold Pressed Milk Thistle Seed Oil:

Suggested Use:
Shake well before each use
Therapeutic use: 1/2 a teaspoon twice daily
Blend with your favorite juice or water
No refrigeration required
Store at room temperature, out of direct sunlight
Ingredients:
100% Organic Milk Thistle Seed Oil,

Absolutely Nothing Else!

Milk Thistle Seed Oil made via our Unique Cold Press Technology using Certified Organic, Non-GMO Milk Thistle Seeds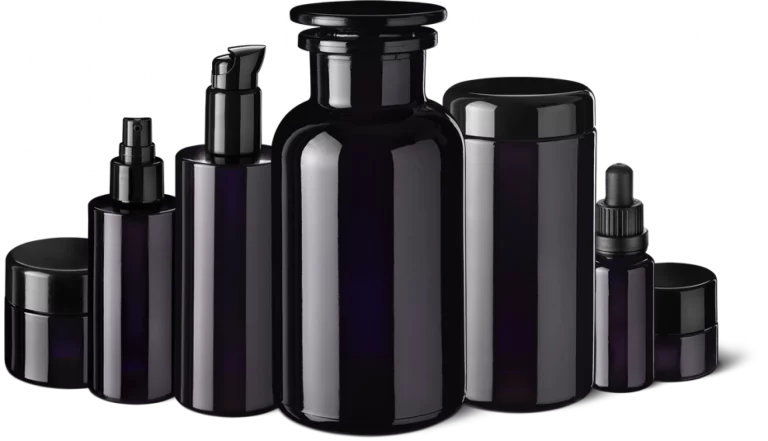 Why are our Seed Oils only sold in MIRON Glass?
Biophotonic glass, also known as Miron or Violet glass, is a type of deeply coloured, almost opaque glass which is thought to be energised by light.
What's the difference between Miron Violet Glass and other glasses?
Compared with the amber, blue, green, and clear glass, the Miron Violet glass provides superior protection to its contents. This high-quality packaging offers optimal protection from light degradation, hence preserving the freshness of the delicate contents which make up the Radiance Series.
Miron Violet Glass is 100% recyclable!