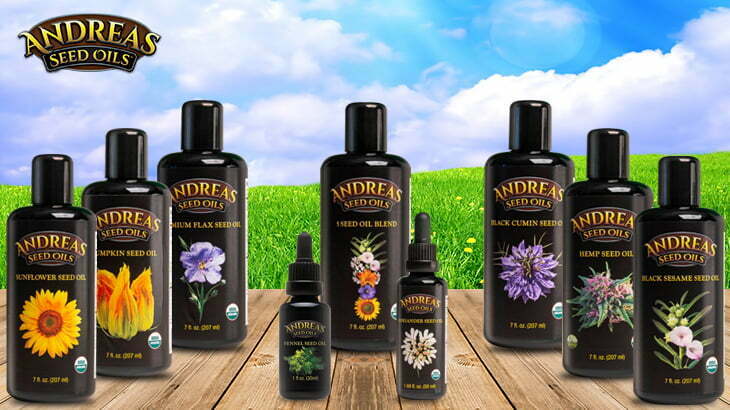 We are the original, founding creators and makers of Andreas Seed Oils, Cold Pressed from Certified Organic, Non-GMO seeds.
Andreas Seed Oils was created to bring health and wellness to people through food. The right foods made up of essential fats, vitamins, and minerals are necessary to be truly healthy. The natural balance of these nutrients is offered in our purely pressed oils.
Don't Know Which Oils to Choose?
No worries, we compiled these simple guidelines to help you choose the right ones for you…
Find the right oils
Andreas' Signature Oil Collection
Coriander, Flax & 5 Seed Blend - The use of these three oils has been continuous for Andreas even long after his symptoms have subsided - this amazing oil combo is now available for one low price!

How I Fought a Dreaded Disease and Won! - Andreas' Story
The inspirational story of Olympic Champion Andreas Wecker and his winning battle against a debilitating disease…