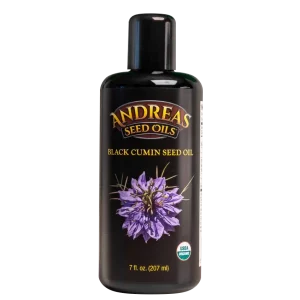 Cold Pressed Black Sesame Seed Oil
Sesame seeds have many varieties like black, white, brown, tan, and red. However, the black sesame seeds hold high amounts of antioxidant and anti-aging benefits and are best suited for medicinal purposes.
They're packed full of B vitamins, amino acids, and minerals such as iron, copper, magnesium, selenium, and phosphorus. They're also a rich source of calcium and zinc which are used to keep your bones strong, and high in vitamin E, an important antioxidant nutrient for skin. Great for people with osteoporosis, menopausal women losing bone density, calcium deficiency, or any bone related issues.
Black sesame seeds have powerful preventative properties due to sesame lignans known as sesamin and sesamol. These antioxidants provide defense against harmful free radicals.
Black Sesame Seeds are well known as an ancient Anti-Aging food.
Sesame seeds can do wonders for preventative ageing – especially for hair. Its nutrients nourish the scalp and also boost melanin production, which is responsible for creating hair pigments.
KEY HEALTH BENEFITS OF BLACK SESAME

Anti-aging
Full of powerful antioxidants
Defends against harmful free radicals
Rich in essential nutrients
Keeps Bones Healthy - magnesium, phosphorus, calcium, copper, iron and zinc all play a role in maintaining bone density
Kidney Health
Anti-parasitic -removes intestinal worms
Can promote lactation in nursing mothers
Helps balance hormones
Decreases symptoms of menopause
Nourishes hair
Stimulates blood circulation
Supports the nervous system Helps protect against DNA damage from radiation due to sesamol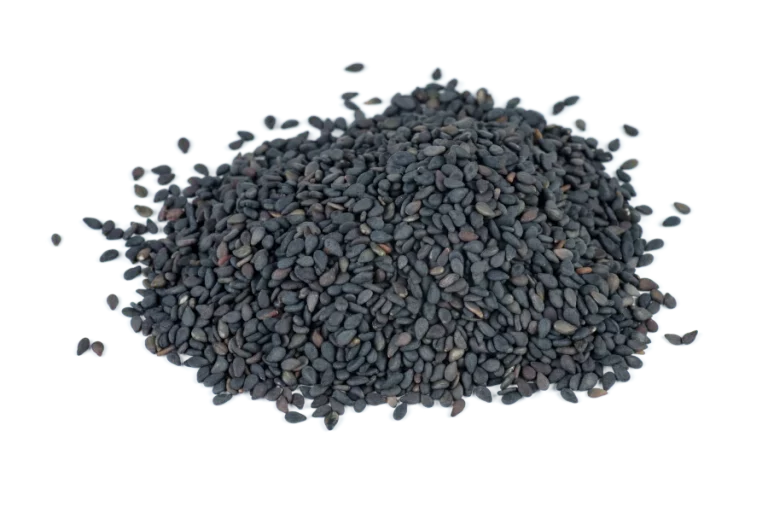 *These statements have not been evaluated by the FDA. This product is not intended to diagnose, treat, cure or prevent any disease.
Buy Andreas' Cold Pressed Black Cumin Seed Oil:

Suggested Use:
Shake well before each use
Therapeutic use: take 1-3 teaspoons daily
No refrigeration required
Store at room temperature, out of direct sunlight
Ingredients:
100% Organic Black Sesame Seed Oil,

Absolutely Nothing Else!

Black Sesame Seed Oil made via our Unique Cold Press Technology using Certified Organic, Non-GMO Black Sesame Seeds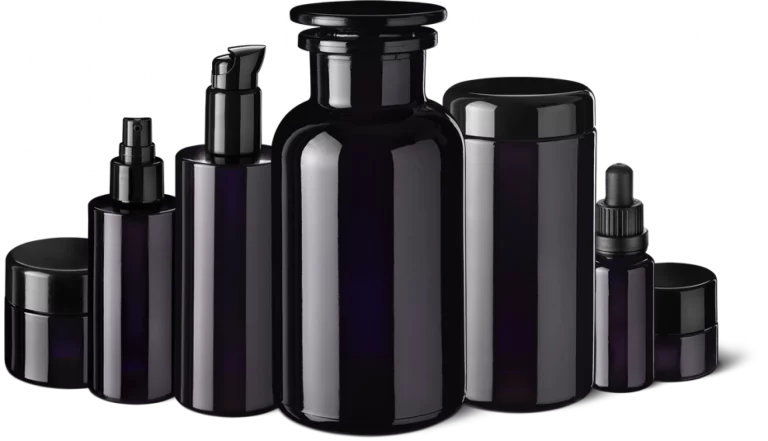 Why are our Seed Oils only sold in MIRON Glass?
Biophotonic glass, also known as Miron or Violet glass, is a type of deeply coloured, almost opaque glass which is thought to be energised by light.
What's the difference between Miron Violet Glass and other glasses?
Compared with the amber, blue, green, and clear glass, the Miron Violet glass provides superior protection to its contents. This high-quality packaging offers optimal protection from light degradation, hence preserving the freshness of the delicate contents which make up the Radiance Series.
Miron Violet Glass is 100% recyclable!
Black Sesame Oil has one of the richest antioxidant contents among plant oils and is particularly known for its rich nutty flavour. Black Sesame Oil is anti-fungal, anti-bacterial, anti-viral, and also anti-inflammatory.
In Ayurvedic therapy, sesame oil is renowned for its ability to strengthen and detoxify the body and ensure the proper functioning of all the vital organs. According to Traditional Chinese Medicine, black sesame seeds can help tonify the blood , improve kidney and liver health, and have been hailed for years as a poweful anti-aging food.
100% Cold Pressed in small batches
Instantly sealed in a premium light-protective Miron glass bottle to preserve potency
Pick & Mix & Save! Multibuy ANY of our Seed Oils for a discount.

Choose 3 or more bottles, SAVE 10%
Choose 6 or more bottles, SAVE 15%
Choose 12 or more bottles, SAVE 20%
Just add your desired quantities of any of our single bottles of cold pressed seed oils for your discount to be applied to your basket.
Contact us for wholesale quotes