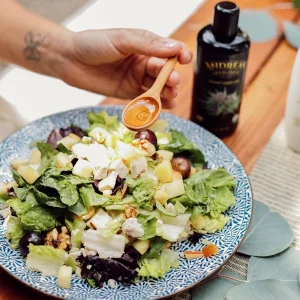 Cold Pressed Hemp Seed Oil

A good portion of hemp's omega-6 fat is in the form of GLA (gamma linoleic acid), well known for its ability to encourage weight loss, sustain energy, reduce cravings, lower inflammation, and improve blood sugar and lipid profiles. GLA also provides substantial anti-inflammatory effects and proven to naturally balance hormones.
Hemp oil is the epitome of heart-healthy foods, largely due to its sterols. Hemp oil also contains tocopherols and phytols which reduce your risk of heart disease and Alzheimer's. Hemp supports the immune system by promoting healthy intestinal flora and anti-aging protection for skin, hair and nails, and its ample DHA is fabulous for your eyes and brain.
Hempseed and hemp oil are unparalleled when it comes to creating a radical metabolism.
Rich in Omega 3 & Omega 6

Your metabolism depends on the health of your cells, which in turn depends on those all-important essential fats — the omega-6s and omega-3s.
The perfect ratio of fatty acids

Hemp contains a near-perfect ratio of 3:1 omega-6 linoleic acid to omega-3 linoleic acid.
Body fat Metabolisation

Unlike flax, hemp has valuable Super Omega-3 (SDA) and Super Omega-6 (GLA), which can help the body metabolize fat as well!
KEY HEALTH BENEFITS OF HEMP SEEDS

Deeply moisturizes and nourishes Skin and Hair
Provides Chlorophyll
Rich in Vitamin D
High in Amino Acids -contains all 9 of the essential amino acids that our bodies cannot produce on their own
Supports heart and brain health
Strengthens the immune system
Optimum ratio of Omega-6 and Omega-3 fatty acids
Rich in GLA (gamma-linolenic acid)
May help alleviate arthritis and joint pain
Good for psoriasis and eczema
Reduces inflammation
Supports Bone Health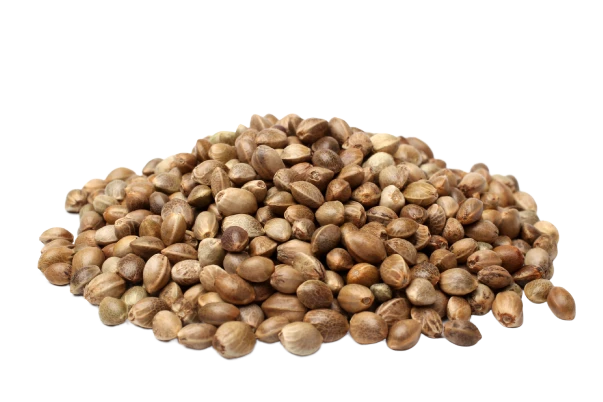 *These statements have not been evaluated by the FDA. This product is not intended to diagnose, treat, cure or prevent any disease.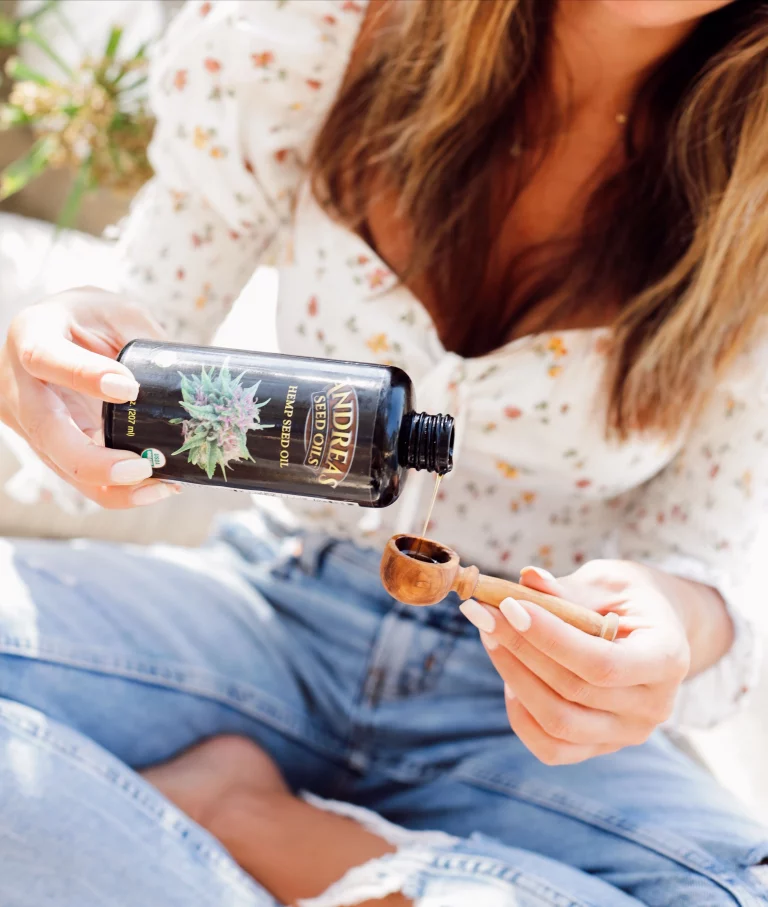 HOW TO USE YOUR HEMP SEED OIL

In the Kitchen:
Hemp seed oil is a very healthy source of protein for vegetarians and acts as a simple superfood to include in any healthy diet. Perfect for breakfast, lunch or dinner, use this superfood to enjoy all those healthy amino acids and essential fatty acids.
Salad Dressings: Bump up your nutrition and healthy fats by adding hemp seed oil to your favourite salad

In a Smoothie: Hemp seed oil is a nutritious and delicious addition to any smoothie

Hummus: Hemp Seed Hummus is easy to make and perfect to eat as a snack, dip, and as a spread on sandwiches and wraps!


USE OUR HEMP SEED OIL FOR YOUR DIY LOTION

Making homemade hemp seed oil lotion is a worthwhile and fun activity to try.
You'll be able to control exactly what goes into the mix, instead of guessing what the chemical names in store products mean for your health & skin. You can also customize the formula for your unique skin care needs.
Buy Andreas' Cold Pressed Hemp Seed Oil:

Suggested Use:
Shake well before each use
Therapeutic use: take 1-3 teaspoons daily
Store at room temperature, out of direct sunlight
No refrigeration required
Not suitable for cooking or frying.
Ingredients:
100% Organic Hemp Seed Oil,

Absolutely Nothing Else!

Hemp Seed Oil made via our Unique Cold Press Technology using Certified Organic, Non-GMO Hemp Seeds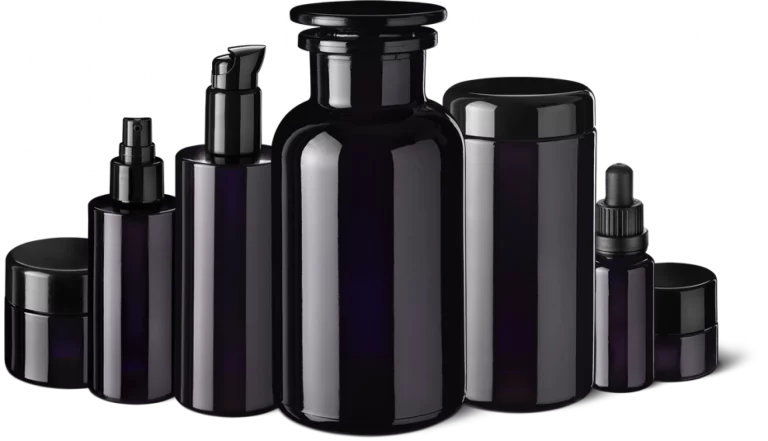 Why are our Seed Oils only sold in MIRON Glass?
Biophotonic glass, also known as Miron or Violet glass, is a type of deeply coloured, almost opaque glass which is thought to be energised by light.
What's the difference between Miron Violet Glass and other glasses?
Compared with the amber, blue, green, and clear glass, the Miron Violet glass provides superior protection to its contents. This high-quality packaging offers optimal protection from light degradation, hence preserving the freshness of the delicate contents which make up the Radiance Series.
Miron Violet Glass is 100% recyclable!
Our delicious raw hemp seed oil has an excellent 3:1 ratio of omega-6 to omega-3 essential fatty acids. Hemp Seed Oil is a strong support to a healthy heart and brain.
It is a wonderful moisturizer that can help increase skin elasticity and water retention capacity in tissues. A natural source of vitamin D that your body needs for bone health and overall wellbeing.
100% Cold Pressed in small batches, instantly sealed in a premium light-protective Miron glass bottle.
(This product does not contain THC)
Pick & Mix & Save! Multibuy ANY of our Seed Oils for a discount.

Choose 3 or more bottles, SAVE 10%
Choose 6 or more bottles, SAVE 15%
Choose 12 or more bottles, SAVE 20%
Just add your desired quantities of any of our single bottles of cold pressed seed oils for your discount to be applied to your basket.
Contact us for wholesale quotes