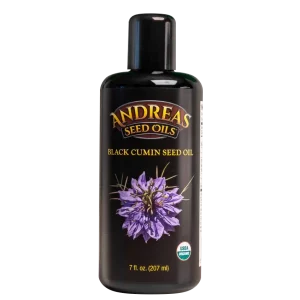 Cold Pressed Black Cumin Seed Oil (Nigella Sativa)
Black Cumin Seed Oil (also known as Black Seed Oil) is derived from a plant known as black cumin, native to Southwestern Asia, the Mediterranean, and North Africa.

Our Cold Pressed Black cumin seeds are a rich source of amino acids, phytosterols, omega-6 and omega-9 essential fatty acids, proteins, and vitamins B1, B2 and B3.

It's been used for centuries, from the ancient Egyptians to the famous Greek physician Dioscorides who used it to treat headaches and intestinal parasites. From Hippocrates the 'father of medicine,' to the prophet Mohammed who claimed that black cumin worked for every known health concern.
BLACK CUMIN SEED OIL IS RICH IN THREE KEY PHYTOCHEMICALS;
Thymoquinone
Well-known for its antioxidant, anti-inflammatory, and anti-tumor properties. Over 600 modern medical studies have been published.
Thymohydroquinone
One of the world's most potent natural AChE inhibitors. AChE inhibitors are used in the treatment of Alzheimer's and other brain diseases, Parkinson's and neurodegenerative conditions.
Thymol
Thymol has been known to have been used for its antiseptic, antibacterial, antiviral and antifungal actions.
KEY HEALTH BENEFITS OF BLACK CUMIN

Defends against harmful cells
Discourages the growth of abnormal cells -anti-tumor activity
Anti-inflammatory
Boosts the immune system
Supports the cardiovascular system -Balances cholesterol & regulates blood pressure
Supports digestive health
Contains strong antibacterial, antiviral, anti-fungal properties
Strengthens the liver and helps it filter toxins from the body
Supports Healthy Lung Function -helps to clear the lungs & alleviate symptoms of Asthma and bronchitis
Antioxidant rich
Promotes weight management, boosts metabolism
Fights Fungal and Candida infections
Helps stabilize blood sugar levels
Support for Diabetics -improved insulin utilization and sensitivity
Supports reduction of antibodies in auto-immune challenges
Promotes joint health -ability to ease joint pain and may reduce symptoms of Rheumatoid Arthritis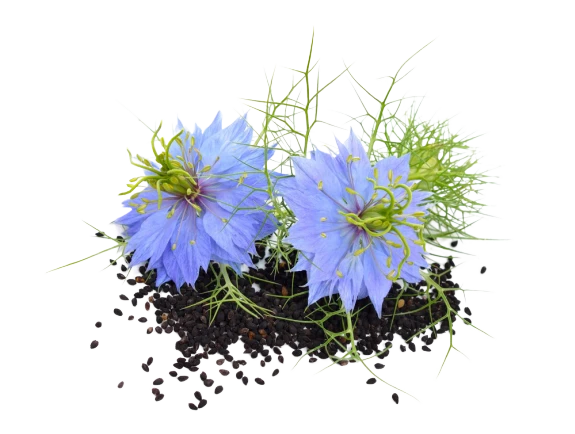 *These statements have not been evaluated by the FDA. This product is not intended to diagnose, treat, cure or prevent any disease.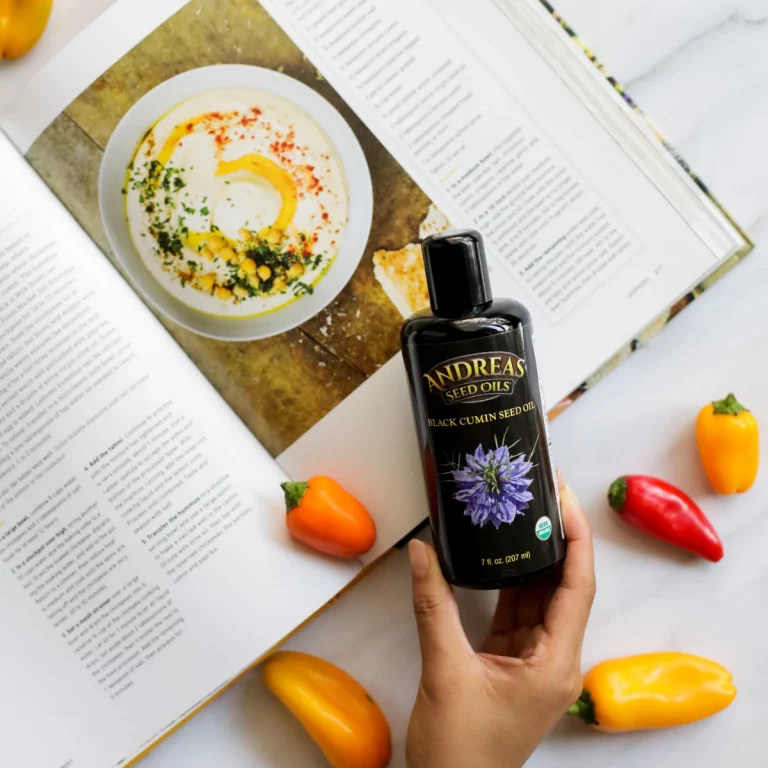 HOW TO USE BLACK CUMIN SEED OIL
Try it with honey: Try mixing a teaspoon of black cumin seed oil with a little organic raw honey if you find the taste to be too strong.
Use it in the kitchen: Add to hummus dips or salad dressings to enjoy the added flavor and nutritional benefits.
For Weight Management: Take a teaspoon first thing in the morning in some water to kick start your metabolism.
Smooth & Clear Skin: You can mix it into a homemade face mask or an exfoliating scrub, or use it as a moisturizer on its own. Black seed oil will purify and moisturize your skin.
Nourish Your Hair: Moisturize and protect your scalp, encourage hair growth, and prevent hair loss. Add a tablespoon to a natural shampoo or conditioner, or use it as a hair mask.
Buy Andreas' Cold Pressed Black Cumin Seed Oil:

Suggested Use:
Shake well before each use
Therapeutic use: take 1-3 teaspoons daily
Mix in water with 1 tsp organic raw honey
No refrigeration required
Store at room temperature, out of direct sunlight
Ingredients:
100% Organic Black Cumin Seed Oil,

Absolutely Nothing Else!

Black Cumin Seed Oil made via our Unique Cold Press Technology using Certified Organic, Non-GMO Black Cumin Seeds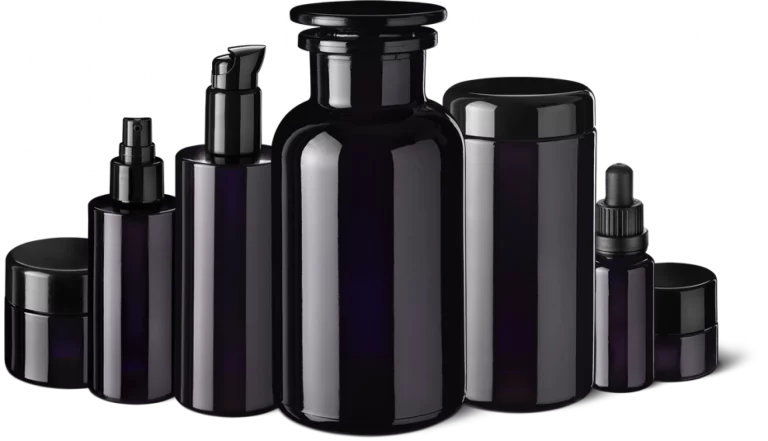 Why are our Seed Oils only sold in MIRON Glass?
Biophotonic glass, also known as Miron or Violet glass, is a type of deeply coloured, almost opaque glass which is thought to be energised by light.
What's the difference between Miron Violet Glass and other glasses?
Compared with the amber, blue, green, and clear glass, the Miron Violet glass provides superior protection to its contents. This high-quality packaging offers optimal protection from light degradation, hence preserving the freshness of the delicate contents which make up the Radiance Series.
Miron Violet Glass is 100% recyclable!